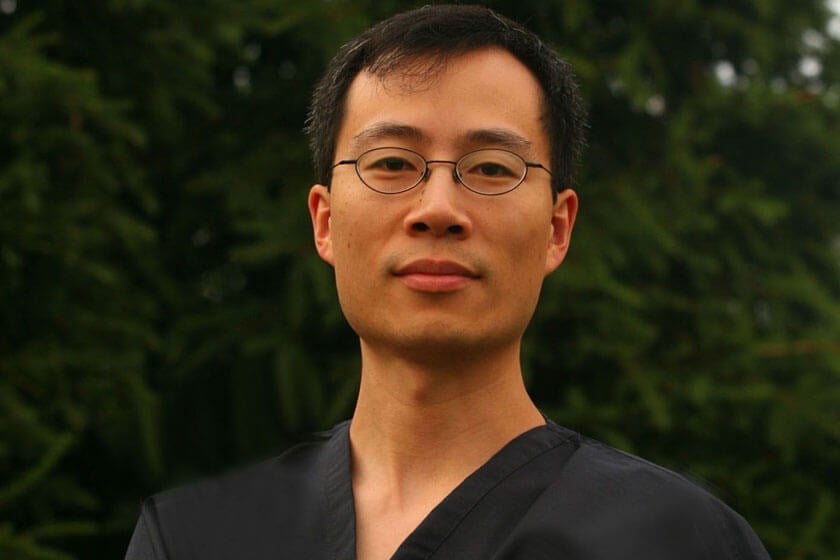 Harvard-educated Dr. Robert Chiu attained board certification in plastic surgery and is Founder of Today's Cosmetic Surgery, a reputable and esteemed Pittsburgh, PA aesthetic practice known throughout the greater Pittsburgh area. Dr. Chiu is one of about 900 plastic surgery specialists in the world who have attained a level of unique expertise and specialization in cosmetic facial plastic surgery while having also achieved board certification by the American Board of Facial Plastic and Reconstructive Surgery. At his private practice, Dr. Chiu offers a unique blend of artistry and creativity with his extensive training and experience to create beautiful, natural results for his patients. This combination of skills sets himself apart from other plastic surgeons, as he is able to offer an individualized approach to all aspects of cosmetic improvements.
Dr. Chiu passed the comprehensive board exams administered by the American Board of Facial Plastic and Reconstructive Surgery (ABFPRS), testing that exclusively certifies surgeons to perform the most advanced facial cosmetic and reconstructive procedures. He devotes his practice exclusively to cosmetic plastic surgery of the face and neck, nonsurgical facial rejuvenation and contouring techniques. Dr. Chiu is extremely meticulous and this ensures that you are getting the quality, attention to detail, and experience you deserve when you are considering facial plastic surgery or laser treatments.
Some of the most popular procedures that he offers include facelift, neck lift, eyelid surgery, lip augmentation, rhinoplasty, and revision rhinoplasty. He also offers a wide range of nonsurgical solutions for aging and damaged skin, such as injectable fillers, wrinkle relaxers, and laser skin resurfacing. Dr. Chiu was the first plastic surgeon in the Pittsburgh area to offer the groundbreaking Fraxel Laser. He is also known throughout the Pittsburgh region for producing remarkable results by blending a variety of rejuvenation procedures to create a natural appearing nonsurgical facelift. This allows his patients to look younger, softer and rejuvenated as they age gracefully through each decade.
Pittsburgh plastic surgeon Dr. Chiu grew up in Los Angeles and graduated magna cum laude from Harvard University. To become a facial plastic surgeon, he underwent years of intensive training and surgical residency. After successfully completing 4 years of medical school at the prestigious Albert Einstein College of Medicine in New York City, NY, he finished 5 years of residency training in head and neck surgery at the University of Pittsburgh Medical Center (UPMC) in Pittsburgh, PA. Dr. Chiu then moved to Houston, TX, where he practiced and completed one of the most highly-coveted fellowships in facial plastic and reconstructive surgery. Dr. Chiu went on to pass his comprehensive board exams administered by the American Board of Facial Plastic and Reconstructive Surgery (ABFPRS).
Achievements and Affiliations
Dr. Chiu has served on multiple committees in the American Academy of Facial Plastic and Reconstructive Surgery (AAFPRS), including Past Chair of the AAFPRS Membership Committee and Patient Safety Committee. He is board-certified in facial plastic and reconstructive surgery, and head and neck surgery. Dr. Chiu's impressive credentials and affiliations allow him to bring unique, artistic care to his patients with natural-looking results.
Dr. Chiu grew up in Los Angeles in a family of artists and teachers. He is a classically-trained violinist and a true artist, has collaborated with Yo-Yo Ma, and is actively involved in numerous arts/musical organizations in the greater Pittsburgh area. He has served on the Boards of Chamber Music Pittsburgh (CMP) and Pittsburgh Youth Symphony Orchestra (PYSO). Dr. Chiu is proud to have played with the Pittsburgh Symphony Orchestra (PSO) and appeared on NBC's Saturday Night Live. Cosmetic and plastic surgery of the face and neck represents the most delicate and challenging aspects of plastic surgery, and Dr. Chiu's inner creativity and understanding of beauty allow him to bring his artistry into his work.
Reviews
"I've had nothing but great experiences at Today's Cosmetic Surgey. Dr. Chiu and Sara are professional, compassionate, and experts at what they do. I have been getting Juvederm injections in my lips there for almost 2 years. My lips ALWAYS look amazing, natural, and just the right amount of full. I was very nervous when I went in for my first time because there are so many horror stories of lip injections. However, my lips have exceeded my expectations every time and Dr. Chiu is truly an artist. I would recommend him to anyone!"
C.P.
Google
"We (twins) got lip fillers from Dr. Chiu and we are extyhappy with how they turned out! They look very natural and smooth just how we wanted. He takes great pride in his work and we would definitely recommend him to anyone we know!!"
S.A.
Google
"I Am Super Happy with This Practice. - I have seen Dr. Chiu for several years and have had both botox and fillers. I had been contemplating a lower lift for some time but held off; first because of the expense and also I thought it might look like I had surgery. I finally talked myself into the surgery and it was well worth the expense. I'm extremely happy with the results; I know he took at least ten years off of my face and neck without any visible signs. I have total confidence in Dr. Chiu and was very glad a friend recommended him. Sara is very accomodating and makes you feel so welcome."
V
RealSelf
"Great Surgeon for Natural Results - I've been seeing Dr. Chiu for many years. Always great service -- nice office, kind, caring and does a great job maintaining a natural look. Recovery from any procedure is always easy. I highly recommend Dr. Chiu for surgery, fillers, botox"
J.
RealSelf
"Would Not Trust my Face to Any Other Plastic Surgeon! Dr. Chui is a perfectionist and artist. Very skilled and knowledgeable. He has a great bedside manner. His office manager Sara is always helpful and friendly. I had a face and neck lift. I had no pain during or after the surgery. Dr Chui surgical skills have given me my confidence back. The pictures tell say it all, what a difference."
M.B.
RealSelf