Pittsburgh, PA plastic surgeon Dr. Robert J. Chiu is renowned for beautiful rhinoplasty results. While traditional rhinoplasty offers the opportunity to make permanent changes to the look and shape of the nose, and can be used to improve the underlying nasal structure in all aspects, patients seeking a less invasive approach may consider nonsurgical rhinoplasty, which uses temporary dermal filler products to selectively increase volume to the nose, and muscle relaxers to affect nasal tip position. While fillers cannot reduce a bump or decrease the size of any particular feature, Dr. Chiu can use fillers to increase the height of your nose, lift your nose, refine the tip, straighten the bridge, or even out asymmetry. Offering beautiful, visible results with little to no downtime, nonsurgical rhinoplasty is a great way to refine your nose contour without surgery, and can also be used to further enhance improvements made from previous rhinoplasty surgery. At the plastic surgery office of Dr. Chiu, we perform thorough, in-depth consultations to determine whether your nose can be enhanced using this option, and if not, we will offer and discuss alternative procedures to consider.
Nonsurgical Rhinoplasty Reviews
"Dr. Chiu was extremely attentive and patient with every question I had about my nonsurgical nose job. He took careful time to explain the procedure and followed up to make sure all was well. His facility is clean and very welcoming. His wife Sara is the first face you and completely puts you at ease with her kind disposition. I am beyond grateful and excited about the simple procedure that gave me the nose I've always wanted. I strongly recommend Dr. Chiu"
- V. /
Healthgrades /
Apr 28, 2017
"If you want a doctor who will look at you and be honest on what you need but then honest at what you don't need, this is your guy. He is amazing and a complete professional. I had filler put in my nose 2 times (a year apart) and a little bit in my lips. They look and feel fabulous! I am so happy with the results and I would recommend Dr Chiu to anyone and everyone. His wife, Sara works with him in the office and she is such a sweetheart and a pleasure to deal with. A wonderful comforting environment. Go see Dr Chiu!"
- H.F. /
Google /
May 31, 2018
Previous
Next
Dr. Chiu offers numerous filler products for nonsurgical rhinoplasty. Each filler offers its own unique pros and cons, as well as specific desired outcomes. During the consultation, depending on what your aesthetic goals are for improvement, Dr. Chiu will recommend a filler product that will yield the best results. Nonsurgical rhinoplasty is performed inside our plastic surgery office and generally takes less than 30 minutes to perform, with results instantly visible right after the treatment.
Prior to treatment, we will carefully mark the injections sites on your nose and apply a numbing agent to help with any discomfort. Once these sites are clearly made and the surface of nose is cleaned, the desired dermal filler will be administered. During this process, most patients will not feel pain, just light pressure or a mild pinch where the injection is being received. Results are usually seen immediately after the injection. Dr. Chiu also massages the injection site to ensure the filler product is placed in the right location with a smooth, natural appearance. The results will create a proportionate and balanced nose that dramatically enhances your natural beauty.
Nonsurgical Rhinoplasty FAQS
how long do results last?
While nonsurgical rhinoplasty provides beautiful, natural-looking outcomes and is a great alternative to traditional rhinoplasty surgery, the results are not permanent. The results can typically last around 12 months depending on the dermal filler used. Over time, your body will gradually break down the filler in a uniform manner and your nose will slowly return to its original state. Due to the temporary nature of the injectables, periodic touch-ups are required to maintain your new, sculpted nose.
The number of injections will be dependent on your unique facial structure and desired goals. Most patients multiple injections but others may require more or less.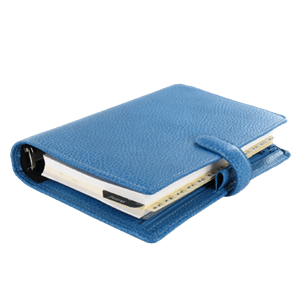 Nonsurgical rhinoplasty is an excellent fit for patients who desire nose enhancement but either do not currently plan to have surgery, and/or want to temporarily test out what their nose may look like, before having a permanent surgical procedure. There are a number of options to consider and Dr. Chiu is happy to discuss these with you during your private consultation. Traditional rhinoplasty surgery provides permanent nasal recontouring and aesthetic improvement. Some patients may decide that they would prefer surgery after hearing the pros and cons to both methods.