BOTOX, a product with a 30 year track record and safety profile comparable to aspirin, is used to relax the muscles in the face. Our double board-certified plastic surgeon, Dr. Robert Chiu, uses BOTOX injectables on his patients who are seeking natural-looking, nonsurgical results. BOTOX can smooth out dynamic wrinkles and offer a more youthful appearance for patients who are trying to reverse the signs of aging on their facial skin, and is a powerful tool to prevent facial wrinkles from forming. We encourage our Pittsburgh, PA patients to schedule a consultation at Today's Cosmetic Surgery to learn about all of the benefits of BOTOX.
During the initial consultation, Dr. Chiu will ask about the patient's concerns and goals to help them decide if BOTOX is the best treatment for them. Ideal candidates will:
Have deep dynamic lines and wrinkles caused by repetitive facial expressions
Have wrinkles that make you look sad, tired, or mad
Have a desire to prevent long term aging changes
Want to complement the results of surgical procedures such as facelift and/or eyelid lift
Desire a nonsurgical treatment that can be used to improve facial asymmetry, particularly around the eyebrows
Looking for a no downtime procedure
BOTOX® Reviews
"I Am Super Happy with This Practice. - I have seen Dr. Chiu for several years and have had both botox and fillers. I had been contemplating a lower lift for some time but held off; first because of the expense and also I thought it might look like I had surgery. I finally talked myself into the surgery and it was well worth the expense. I'm extremely happy with the results; I know he took at least ten years off of my face and neck without any visible signs. I have total confidence in Dr. Chiu and was very glad a friend recommended him. Sara is very accomodating and makes you feel so welcome."
- V /
RealSelf /
May 17, 2019
"Astonishing Results - Dr. Chiu is a highly skilled and brilliant plastic surgeon! His keen eye for perfection and artistry has given me the very best, long-lasting and natural results that I have desired. His techniques used on my recent neck lift/tuck resulted in the most amazing results all with minimal pain and swelling. Whether it has been receiving Botox, fillers, or my recent neck lift/tuck surgery, my experience from the second I step into the office for my appointments to the smile that he puts on my face from the end result, has been true perfection and expertise that can't be matched. Dr. Chiu and Sara are dedicated to their patients, and I am thrilled and filled with gratitude by the results and care provided by this extraordinary team. Sara and Dr. Chiu are the BEST in Pittsburgh in my opinion!"
- M. /
RealSelf /
Jun 22, 2020
"Thank You Dr. Chiu and Sara - Had an amazing experience with facelift and eyelid lift with Dr. Chiu. He has an excellent bedside manner, and the procedure went well.I had minimal edema and bruising, and only required a few Tylenol post op. The results very much exceeded my expectations."
- E. /
RealSelf /
Oct 19, 2020
"Great Surgeon for Natural Results - I've been seeing Dr. Chiu for many years. Always great service -- nice office, kind, caring and does a great job maintaining a natural look. Recovery from any procedure is always easy. I highly recommend Dr. Chiu for surgery, fillers, botox"
- J. /
RealSelf /
Sep 28, 2021
"Dr. Chiu is AWESOME! He has been making me feel more youthful for years. Filers, Botox and fraxel treatments. When they weren't enough and I was aging faster than I'd like, Dr. Chiu has given me my youthful appearance, w/a face lift. All of my girlfriends are so envious. I can't wait till we are allowed to remove our masks so I can show off my new appearance. I couldn't say enough good about Dr Chiu and his wife Sara, who works the reception. Awesome power couple I am so blessed to have met. I also want to stress that he is very conservative, therefore he doesn't make you look different than who you are, just your best self! ❤️"
- N.S. /
Google /
Jan 08, 2021
Previous
Next
A BOTOX treatment is usually performed on the same day as the consultation in about 15 – 30 minutes as an outpatient procedure. Dr. Chiu will clean the treatment sites before the BOTOX is injected into the facial muscles with a tiny needle. Most patients feel mild to no discomfort during the procedure, but local anesthesia/numbing cream can be used if the patient prefers. Temporary swelling or redness subsides within 15-20 minutes, and significant bruising is rare. Patients will be able to leave immediately after their BOTOX treatment, but they should avoid lying down, touching the injection sites, and exercise for the rest of the day.
Patients will see the effect of BOTOX in 3 – 10 days as the dynamic wrinkles begin to soften and smooth, and full results at 2-3 weeks out. BOTOX treatments usually last 3 – 6 months, depending on patient presentation and expectations, so patients are encouraged to schedule their next appointment after their treatment to maximize the preventative benefit of BOTOX treatments and to keep the results from fading. Our team recommends a follow-up appointment several weeks after the initial treatment to check the patient's progress and to do a touchup treatment if needed.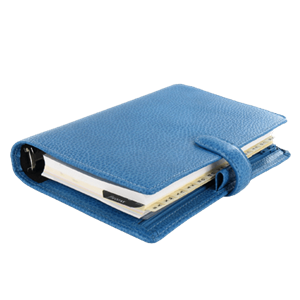 If you're dissatisfied with your facial wrinkles and signs of aging, then we encourage you to schedule a consult at our Pittsburgh, PA office. Consider BOTOX as an option. BOTOX is one of the safest, most trusted, FDA-approved injectables to smooth out fine lines and present a smoother complexion.
Related Procedures