About Nonsurgical Facelift
Have you heard of a "liquid facelift?" This is a nonsurgical treatment, typically consisting of injectable facial fillers and wrinkle relaxers. At Today's Cosmetic Surgery in Pittsburgh, PA, our double board-certified plastic surgeon, Dr. Robert Chiu, performs his nonsurgical facelift with great skill and precision. He can rejuvenate a patient's skin and take years off of their appearance in less than an hour. Dr. Chiu's nonsurgical facelift typically includes a combination of wrinkle relaxers (BOTOX/Dysport) and dermal fillers (Juvederm/Restylane).
This is not a replacement for a surgical facelift, but it can be an alternative for individuals who are not yet ready to undergo an invasive, full facelift. Similarly, Dr. Chiu also offers the most advanced nonsurgical brow lifts, nonsurgical eyelid lifts, and nonsurgical neck lifts by implementing injectable relaxers and fillers as well. Dr. Chiu will use his experience, judgment, and conservative approach to replenish the aging contours of the face. During a consultation at Today's Cosmetic Surgery, Dr. Chiu will discuss with every patient the different options that will help them achieve their goals.
Choice candidates for either a nonsurgical facelift, brow lift, neck lift, or eyelid lift will have the following:
Wrinkles, lines, folds, drooping skin, or other signs of aging that need to be addressed.
A desire for a nonsurgical, noninvasive approach.
A desire to achieve natural-looking results with a subtle touch.
Overall good health.
Liquid Facelift Reviews
"Dr Chiu was very knowledgable, kind and professional. I had fillers today in his office. No pain and an impeccable job. Sara was super nice and and made you very comfortable. I would highly recommend him! He is very conservative and really cares about his patients! He would not make you feel any pressure into doing a procedure ."
- Anonymous /
RateMDs /
Oct 27, 2014
"I felt very comfortable in Dr Chiu's hands. His knowledge and conservative approach is exceptional. I have worked as an Esthetician for 16 years and have seen many women with facial procedures. Some good, some over done and not so good. Having a Doc more concerned with a result that gives a natural more youthful result than an aggressive overworked look especially on our face is in my opinion priceless. I appreciate his conservative approach and his kind lightheartedness. Sara at the front desk was also very kind and helpful with scheduling and reminders. Always easy to talk to and flexible. I would highly recommend Dr. Chiu."
- Anonymous /
RateMDs /
Aug 11, 2016
"Amazing natural results! Dr. Chiu practices with precision and perfection. A perfect balance between art and science. Would not trust anyone else with the same level of confidence."
- V.V. /
Yelp /
Jul 17, 2018
"I've never had anything but great experiences at Today's Cosmetic Surgery. Dr. Chiu is an artist and has never disappointed. I've been getting Juvederm injections in my lips from him for almost 2 years. My lips always look natural, full, and beautiful. I love going to Today's Cosmetic Surgery and I would recommend them to anyone. *I have attached pictures that I took a few hours after a procedure, so they are still a little swollen."
- K.P. /
Yelp /
Nov 27, 2017
"Less is more - We all get it at a certain age — the "L" between the eyebrows, the narrowing of the lips, the wrinkles in the forehead. For me, these are all signs of a life lived — laughing, crying, thinking and aging. But, there is also a time where you start to be asked if you are tired, when you simply aren't. I feared getting "work" done because I never wanted to erase the signs of life or look unnatura..."
- L. /
RealSelf /
Dec 07, 2017
Previous
Next
Each nonsurgical lifting procedure: facelift, neck lift, brow lift, or eyelid lift, will utilize filler and/or relaxer injections into the desired areas. Dr. Chiu will begin by showing and confirming with you the planned injection areas and then proceed with the strategic placement of the fillers and relaxers in order to present a more three dimensionally lifted, youthful look. Depending on the extent of the treatment, the procedure could take anywhere between 30 - 60 minutes with some variations per patient. This is a noninvasive, outpatient procedure that requires little or no downtime afterward.
Patients can typically expect to see results instantly after their treatment, and they will also witness a gradual progression towards the best appearing results within a few weeks. Liquid facelifts (nonsurgical facelifts) and other nonsurgical lifting procedures can produce noticeable, natural results for up to 1, and in some cases 2 years depending on the severity of the case, the product implemented, whether optimal correction was achieved, and patient expectations. Typically, patients maintain their relaxer treatments every 3-6 months, and filler treatments 1-2 times a year.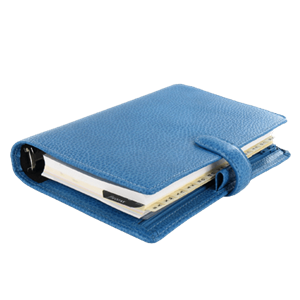 When some of our Today's Cosmetic Surgery patients have signs of aging, they may initially have serious reservations about having a surgical procedure. If you currently do not want to undergo plastic surgery, we have a technique called the nonsurgical facelift, neck lift, brow lift, or eyelid lift available for you. Using injectable cosmetic fillers and wrinkle relaxers, you can have subtle improvements to your maturing skin for beautiful, natural results without the downtime of a surgical procedure. Dr. Chiu would be happy to consult with you at his Pittsburgh, PA practice.
Related Procedures