Juvéderm is an effective, Food and Drug Administration (FDA)-approved dermal filler that is used to address lack of hydration and volume, aid in smoothing wrinkles in the facial skin, and augment and shape certain important facial structures/features such as the cheeks, lips, and for lip augmentation, one of Dr. Chiu's most sought after procedures. Our double board-certified plastic surgeon, Dr. Robert Chiu, offers all the different formulations of the Juvéderm family of injectables to help his Pittsburgh, PA patients achieve a more radiant and youthful-looking skin that defies the signs of aging.
Each Juvéderm variation is composed of hyaluronic acid, a natural substance found in the skin/body, that promotes structure and support in the face, helping to fill in wrinkles around the nasolabial folds as well as adding hydration and volume to the cheeks and lips. If patients are seeking a nonsurgical way to rejuvenate their skin, then we encourage them to schedule a consult at Today's Cosmetic Surgery to learn more about the benefits of this injectable.
Dr. Chiu offers his patients as many options as possible when it comes to achieving natural, rejuvenating results for their skin and face. He provides his patients with different variations of the highly effective wrinkle filler Juvéderm, which have been FDA approved and designed to address different cosmetic concerns. Today's Cosmetic Surgery is pleased to offer:
Juvéderm XC: Juvéderm XC is a powerhouse injectable for smoothing out wrinkles and lines around the mouth, nasolabial folds, and is a popular choice for lip augmentation and shaping. Expect noticeable improvement to the skin for up to 1 year.
Juvéderm XC Plus: Juvéderm Ultra Plus XC works to both level out wrinkles and folds in the skin as well as plump the facial tissues.
Juvéderm Volbella:
Juvéderm Volbella XC is a newer, finer, smoother product in this filler line, FDA approved for treatment of the lip and lip lines without surgery. Injections of Volbella can also ease the wrinkles around the mouth.
Juvéderm Vollure:
Juvéderm Vollure is the newest filler product and is injected into the facial skin to help decrease the presence of wrinkles around areas such as the nasolabial folds.
Juvéderm® Reviews
"I've had nothing but great experiences at Today's Cosmetic Surgey. Dr. Chiu and Sara are professional, compassionate, and experts at what they do. I have been getting Juvederm injections in my lips there for almost 2 years. My lips ALWAYS look amazing, natural, and just the right amount of full. I was very nervous when I went in for my first time because there are so many horror stories of lip injections. However, my lips have exceeded my expectations every time and Dr. Chiu is truly an artist. I would recommend him to anyone!"
- C.P. /
Google /
Nov 19, 2017
"We (twins) got lip fillers from Dr. Chiu and we are extyhappy with how they turned out! They look very natural and smooth just how we wanted. He takes great pride in his work and we would definitely recommend him to anyone we know!!"
- S.A. /
Google /
Feb 01, 2019
"Astonishing Results - Dr. Chiu is a highly skilled and brilliant plastic surgeon! His keen eye for perfection and artistry has given me the very best, long-lasting and natural results that I have desired. His techniques used on my recent neck lift/tuck resulted in the most amazing results all with minimal pain and swelling. Whether it has been receiving Botox, fillers, or my recent neck lift/tuck surgery, my experience from the second I step into the office for my appointments to the smile that he puts on my face from the end result, has been true perfection and expertise that can't be matched. Dr. Chiu and Sara are dedicated to their patients, and I am thrilled and filled with gratitude by the results and care provided by this extraordinary team. Sara and Dr. Chiu are the BEST in Pittsburgh in my opinion!"
- M. /
RealSelf /
Jun 22, 2020
"Great Surgeon for Natural Results - I've been seeing Dr. Chiu for many years. Always great service -- nice office, kind, caring and does a great job maintaining a natural look. Recovery from any procedure is always easy. I highly recommend Dr. Chiu for surgery, fillers, botox"
- J. /
RealSelf /
Sep 28, 2021
"Dr. Chiu is AWESOME! He has been making me feel more youthful for years. Filers, Botox and fraxel treatments. When they weren't enough and I was aging faster than I'd like, Dr. Chiu has given me my youthful appearance, w/a face lift. All of my girlfriends are so envious. I can't wait till we are allowed to remove our masks so I can show off my new appearance. I couldn't say enough good about Dr Chiu and his wife Sara, who works the reception. Awesome power couple I am so blessed to have met. I also want to stress that he is very conservative, therefore he doesn't make you look different than who you are, just your best self! ❤️"
- N.S. /
Google /
Jan 08, 2021
Previous
Next
The best candidates for Juvéderm:
Have moderate to deep lines around the nose and mouth (nasolabial folds)
Have thin lips and desire plumper lips
Have age-related volume loss in cheeks
Desire long-term results
Desire natural-looking results
Beforehand, Dr. Chiu will determine the appropriate formula, injection site(s), and the proper dosage to begin this in-office treatment. Juvéderm already has a numbing agent (Lidocaine) included, and Dr. Chiu will typically administer some topical numbing agent as well, making the treatment very well tolerated in most cases.The filler will be delivered through a fine needle to the lips, cheeks, and/or wrinkles and lines around the nose and mouth. Patients may feel a small pinch or a pressure sensation from the injections. The appointment time typically lasts 45 – 60 minutes.
After the injection, there might be slight redness in the treated area. There could also be mild swelling, but it should go away rather quickly. Since there's no downtime associated with Juvéderm, patients can return to their normal activities immediately, except for strenuous exercise. The face will be dramatically improved immediately after the treatment, and most patients can expect reliable results for up to 1 year.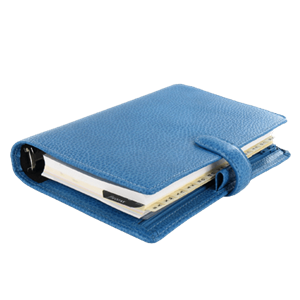 Reduced Lines and Wrinkles
Juvéderm has not only become one of the most popular and trusted fillers on the market, but it is also one of the most impressive at diminishing tough lines and wrinkles. In addition, it can add needed volume to thin lips and deflated cheeks. To learn more about this very safe and successful treatment, contact our Pittsburgh, PA office for a consultation.
Related Procedures