Laser skin resurfacing is one of the finest ways to rejuvenate the skin without undergoing surgical operations. The heat from the laser is able to break down damaged layers of the skin in order to promote new, healthier layers to regrow in their place. This process can be used to treat the signs of acne, scarring, wrinkles, and other skin blemishes. Our Pittsburgh, PA double board-certified plastic surgeon, Dr. Robert Chiu, was the first in the region to offer his patients at Today's Cosmetic Surgery the groundbreaking FRAXEL® Laser treatments. The Fraxel rejuvenation treatments produce superior results with minimal discomfort and downtime. Recognized as the gold standard in treating acne scarring, the FRAXEL Laser is one of the best technologies on the market for skin resurfacing. After multiple sessions, many patients have healthier, stronger, and more youthful looking skin.
The best candidates for laser skin resurfacing are:
Patients who have scarring/acne scarring, fine wrinkles, sun damaged skin, large pores/other facial blemishes.
Patients who are looking for a minimally-invasive way to rejuvenate their skin.
Patients who are in overall good health with a strong immune system.
Laser Skin Resurfacing Reviews
"Dr. Chiu is AWESOME! He has been making me feel more youthful for years. Filers, Botox and fraxel treatments. When they weren't enough and I was aging faster than I'd like, Dr. Chiu has given me my youthful appearance, w/a face lift. All of my girlfriends are so envious. I can't wait till we are allowed to remove our masks so I can show off my new appearance. I couldn't say enough good about Dr Chiu and his wife Sara, who works the reception. Awesome power couple I am so blessed to have met. I also want to stress that he is very conservative, therefore he doesn't make you look different than who you are, just your best self! ❤️"
- N.S. /
Google /
Jan 08, 2021
"I had been unhappy with my aging face and neck for about 10 years. I consulted with a few plastic surgeons in Pittsburgh and finally decided on Dr. Chiu. I am thrilled with my lower face lift. I look far better than I ever imagined and totally natural. Sara works in the office and is also a sweet, kind professional. She assisted me with all my skin care questions after surgery.This is an important decision but do yourself a favor and consult with Dr. Chiu. You will never be sorry."
- L.L. /
Yelp /
Mar 12, 2021
"I just want to share my experience with Dr. Chiu. I am so amazed at how great I look. I had a lower face lift in December of 2020. I am 4 months in to healing and the results have changed my life. I have all my confidence back and would tell anyone looking for a facial plastic surgeon to skip all the other consults and go straight to Dr, Chiu. He is also so kind and caring and put all my worries to rest. Sara works in the office and she is also the best at answering any questions and helping with skin care. I can't say enough positive things about my experience and my results!"
- L.L. /
Google /
Apr 29, 2021
"Three members of our family have gone to Dr. Chiu over the last few years for noninvasive facial procedures such as fillers, botox, and fraxel. I chose him after seeing some of the work he performed on others. The high praise he has received is more than well deserved. He takes all the time needed to answer questions, listen to every concern, and then offer his suggestions. His approach is definitely more conservative and will not perform a procedure that he feels is not necessary. In today's world of plastic surgery that is rare. I have never had any pain, and bruising has never been an issue. Most times you will not even be aware that he has completed the procedure. His work and technique is truly impeccable. Sara, who runs the office always offers total support before a procedure, as well as followup afterwards. This is a very hands on team offering wonderful patient care. I would highly recommend Dr. Chiu without any hesitation."
- Anonymous /
RateMDs /
Dec 17, 2013
"I wanted to write a review of a doctor that I am completely happy with, and hopefully it can help other people looking to find a good doctor. I've had work done in the past that didn't go so well. And my weight has gone up. I have to work on the weight, though I didn't see the same person in the mirror. And I want to look young. I will say that Dr Chiu is a very natural doctor. If you want the 90s look, this is not your guy. The last time that I went in, I had Botox and filler in my cheeks. He does a great job with Botox and Dysport. You will have movement in your eyebrows, Ofcourse no wrinkles. I wanted to get a little boost in my cheeks, and Dr Chiu made my face look so symmetrical. And the interesting thing that happened is that my nose looks straight. I've also had my lips done once in my lifetime, and that was with Dr Chiu. I had so many compliments on them, it was lovely. And from the time that I started seeing this plastic surgeon, I've had a number of compliments on my face. In addition, I have/had a bad keloid on my back. We are working on it with the Fraxel lazer. We noticed that it is helping, and that was just with one treatment. I have a few more things that I've like to do, though it's up keep at this point. In addition, Dr Chiu is an incredibly nice man and you know that he genuinely cares that you are happy with your results. His receptionist is also a very sweet lady, and it's always a pleasure to see Sarah."
- M.M. /
Google /
Feb 03, 2019
Previous
Next
During a laser skin resurfacing session, Dr. Chiu will administer the FRAXEL Laser to the skin. The laser will emit waves of energy in a pixelated pattern that will heat up the desired depth/layer of skin, causing collagen remodelling and regrowth and new collagen to form. The entire short process should take about an hour and produce very minimal discomfort. After the initial treatment, redness and swelling will be present for a few days, and skin may experience peeling and flaking.
Some patients may see noticeable results after just one session of laser skin resurfacing, though most patients will be given multiple treatments for optimal results. New, youger appearing skin can be expected to be regenerated with each treatment, and redness and swelling typically subsides after a few days. The results of the treatment are permanent, but maintaining optimal outcomes depends on individual condition and skincare regime. It is important that each patient adopt a solid at-home skincare routine for the health and appearance of their newly treated skin. Dr. Chiu can give recommendations on how to properly care for the skin after the procedure.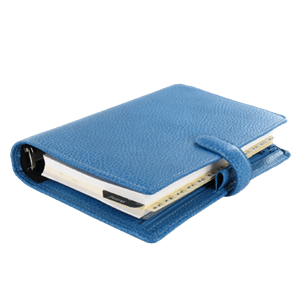 Resurface & Refine with Fraxel
Our office offers numerous treatment options for sun-damaged, acne scarred, or aging skin. We can discuss your specific quest for healthier-looking skin during a private and skin consultation. If you are interested in laser skin resurfacing, we invite you to call our office today and schedule an appointment for a complexion analysis.
Related Procedures