About Spider Vein Treatment
Spider and varicose veins are branch-like red and purple vessels that appear underneath the skin when the blood vessels become dilated or stretched out. These veins are most commonly present in the legs, but smaller spider veins and capillaries in the face, especially common around the cheek, nose and lip areas, can cause a patient to feel self-conscious due to their unappealing appearance. Our board-certified plastic surgeon, Dr. Chiu, offers restoration to facial spider veins and capillaries, having used both laser technology and radio frequency (RF) techniques. Currently using the Cynosure Ellman Micro Radiofrequency System, Dr. Chiu is able to target the visible vessels using this intense energy delivery system to break down the blood vessels and reduce their overall size and appearance. His Pittsburgh, PA patients have seen remarkable results after a few sessions of laser vein treatments performed onsite at Today's Cosmetic Surgery.
Patients who are good candidates for laser/RF vein and capillary removal have:
visible small veins/capillaries on their face, or other smaller caliber vessels in other parts of the body
good general health before the procedure, with no blood clots or chance of pregnancy
a desire for nonsurgical skin restoration
a desire for long-term results
Reviews
"I've had nothing but great experiences at Today's Cosmetic Surgey. Dr. Chiu and Sara are professional, compassionate, and experts at what they do. I have been getting Juvederm injections in my lips there for almost 2 years. My lips ALWAYS look amazing, natural, and just the right amount of full. I was very nervous when I went in for my first time because there are so many horror stories of lip injections. However, my lips have exceeded my expectations every time and Dr. Chiu is truly an artist. I would recommend him to anyone!"
- C.P. /
Google /
Nov 19, 2017
"I Am Super Happy with This Practice. - I have seen Dr. Chiu for several years and have had both botox and fillers. I had been contemplating a lower lift for some time but held off; first because of the expense and also I thought it might look like I had surgery. I finally talked myself into the surgery and it was well worth the expense. I'm extremely happy with the results; I know he took at least ten years off of my face and neck without any visible signs. I have total confidence in Dr. Chiu and was very glad a friend recommended him. Sara is very accomodating and makes you feel so welcome."
- V /
RealSelf /
May 17, 2019
"We (twins) got lip fillers from Dr. Chiu and we are extyhappy with how they turned out! They look very natural and smooth just how we wanted. He takes great pride in his work and we would definitely recommend him to anyone we know!!"
- S.A. /
Google /
Feb 01, 2019
"Would Not Trust my Face to Any Other Plastic Surgeon! Dr. Chui is a perfectionist and artist. Very skilled and knowledgeable. He has a great bedside manner. His office manager Sara is always helpful and friendly. I had a face and neck lift. I had no pain during or after the surgery. Dr Chui surgical skills have given me my confidence back. The pictures tell say it all, what a difference."
- M.B. /
RealSelf /
Nov 23, 2021
"Great Surgeon for Natural Results - I've been seeing Dr. Chiu for many years. Always great service -- nice office, kind, caring and does a great job maintaining a natural look. Recovery from any procedure is always easy. I highly recommend Dr. Chiu for surgery, fillers, botox"
- J. /
RealSelf /
Sep 28, 2021
Previous
Next
Before the laser/facial vein treatment, patients will receive a numbing agent, and go over the informed consent process. Once the patient is made comfortable, board-certified Dr. Chiu will use a device to administer the laser or RF pulses across the areas that need treatment. During this time, the intense pulses of energy will be absorbed by the veins, causing them to dissolve and reduce in size. Pain should be minimal, though the patient may feel a warming sensation due to the heat from the laser and RF energy. The entire procedure typically takes between 15 - 30 minutes.
Patients should expect to see their full results within 90 days following their laser vein treatment, though the time period will vary for each patient. Some bruising, discoloration, or redness may occur after treatment for the first week. Patients may require multiple sessions to achieve their desired outcome, depending on how large their spider veins are. For best results, patients should avoid sun exposure to the treated areas.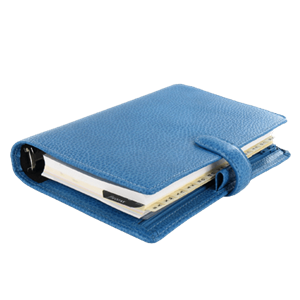 Seeking an experienced plastic surgeon, like Dr. Chiu, to find a way to rid yourself of unattractive spider veins is often the best solution to improve your appearance. At Today's Cosmetic Surgery, our advanced laser/vein treatments can reduce or eliminate current spider veins appearing on your skin. We invite you to call our Pittsburgh, PA office and schedule a consultation today to learn more.
Related Procedures