A lip flip is a nonsurgical method of enhancing the cupid's bow of the lips. Dr. Chiu injects the upper lip to create an illusion of a larger lip. The goal of a lip flip is to relax the orbicularis oris muscle. By relaxing this muscle we can reshape the appearance of the lip. The injection encourages the top lip to relax and "flip" outwards, giving the subtle illusion of a fuller upper lip. Although the procedure makes the lip look more prominent, it does not increase the size of the lips by adding volume. The lip flip will define your cupid's bow while lip filler will add actual volume to the lips. Dr. Chiu will advise you on the best protocol to achieve your desired results. The results of a lip flip are temporary, usually lasting about 3-4 months.
Lip flips may be particularly appealing to individuals who have "gummy smiles". After a lip flip, less gum shows when you smile because the upper lip elevates less after the procedure.
Those who are new to getting lip injections, often enjoy the lip flip as a non permanent solution to achieving desired results. More permanent solutions can be discussed with Dr. Chiu.
Reviews
"I've had nothing but great experiences at Today's Cosmetic Surgey. Dr. Chiu and Sara are professional, compassionate, and experts at what they do. I have been getting Juvederm injections in my lips there for almost 2 years. My lips ALWAYS look amazing, natural, and just the right amount of full. I was very nervous when I went in for my first time because there are so many horror stories of lip injections. However, my lips have exceeded my expectations every time and Dr. Chiu is truly an artist. I would recommend him to anyone!"
- C.P. /
Google /
Nov 19, 2017
"I Am Super Happy with This Practice. - I have seen Dr. Chiu for several years and have had both botox and fillers. I had been contemplating a lower lift for some time but held off; first because of the expense and also I thought it might look like I had surgery. I finally talked myself into the surgery and it was well worth the expense. I'm extremely happy with the results; I know he took at least ten years off of my face and neck without any visible signs. I have total confidence in Dr. Chiu and was very glad a friend recommended him. Sara is very accomodating and makes you feel so welcome."
- V /
RealSelf /
May 17, 2019
"We (twins) got lip fillers from Dr. Chiu and we are extyhappy with how they turned out! They look very natural and smooth just how we wanted. He takes great pride in his work and we would definitely recommend him to anyone we know!!"
- S.A. /
Google /
Feb 01, 2019
"Would Not Trust my Face to Any Other Plastic Surgeon! Dr. Chui is a perfectionist and artist. Very skilled and knowledgeable. He has a great bedside manner. His office manager Sara is always helpful and friendly. I had a face and neck lift. I had no pain during or after the surgery. Dr Chui surgical skills have given me my confidence back. The pictures tell say it all, what a difference."
- M.B. /
RealSelf /
Nov 23, 2021
"Great Surgeon for Natural Results - I've been seeing Dr. Chiu for many years. Always great service -- nice office, kind, caring and does a great job maintaining a natural look. Recovery from any procedure is always easy. I highly recommend Dr. Chiu for surgery, fillers, botox"
- J. /
RealSelf /
Sep 28, 2021
Previous
Next
A lip flip is usually performed on the same day as the consultation in about 15 – 30 minutes as an outpatient procedure. Dr. Chiu will clean the treatment sites before using a tiny needle to inject the lips. Most patients feel mild to no discomfort during the procedure, but local anesthesia/numbing cream can be used if the patient prefers. Temporary swelling or redness subsides within 15-20 minutes, and significant bruising is rare. Patients will be able to leave immediately after their lip flip procedure, but they should avoid touching the injection sites, and exercise for the rest of the day.
Patients may notice some swelling or mild bruising immediately after their lip injections that should subside naturally in a few days. The length of results will vary based on the dermal filler used, but patients typically see improvements for 3-4 months. Dermal filler injections will slowly absorb into the body before being safely eliminated, so results will gradually fade in time. Periodic maintenance treatments will yield the most natural and best results. Talk to Dr. Chiu about how often to schedule a touch-up treatment.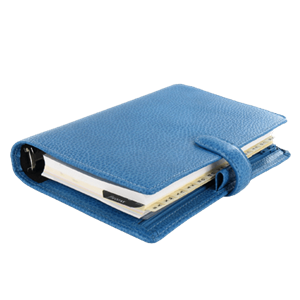 Related Procedures