Our double board-certified plastic surgeon, Dr. Robert Chiu, at Today's Cosmetic Surgery is highly skilled and experienced in the art of facelifts, offering different types and levels of facelifts to suit the individual needs of his Pittsburgh, PA patients. He is able to perform a full facelift, which lifts the sagging tissues of the lower face, midface, neck and submental areas, as well as less extensive facelifts including lower facelift, mid-facelifts (cheek lifts), neck lifts, and mini facelifts. In-depth consultation with Dr. Chiu will help determine the needs of each patient, and the appropriate procedure. Each facelift procedure has the goal of providing the patient with a tighter, more youthful, but naturally contoured face, with fewer signs of aging like wrinkled, drooping, or excess skin. A facelift procedure can greatly improve the overall cosmetic appearance of a person, and Dr. Chiu specializes in providing minimal downtime and scarring, leaving his patients with natural-looking results.
The best candidates for facelift surgery:
Have aging changes such as jowls and sagging tissue and lines/wrinkles in the face.
Have noticeable sagging or loose skin around their neck areas
Have realistic expectations
Desire a long-term, natural-looking solution
Facelift Reviews
"I had been unhappy with my aging face and neck for about 10 years. I consulted with a few plastic surgeons in Pittsburgh and finally decided on Dr. Chiu. I am thrilled with my lower face lift. I look far better than I ever imagined and totally natural. Sara works in the office and is also a sweet, kind professional. She assisted me with all my skin care questions after surgery.This is an important decision but do yourself a favor and consult with Dr. Chiu. You will never be sorry."
- L.L. /
Yelp /
Mar 12, 2021
"I just want to share my experience with Dr. Chiu. I am so amazed at how great I look. I had a lower face lift in December of 2020. I am 4 months in to healing and the results have changed my life. I have all my confidence back and would tell anyone looking for a facial plastic surgeon to skip all the other consults and go straight to Dr, Chiu. He is also so kind and caring and put all my worries to rest. Sara works in the office and she is also the best at answering any questions and helping with skin care. I can't say enough positive things about my experience and my results!"
- L.L. /
Google /
Apr 29, 2021
"Great Surgeon for Natural Results - I've been seeing Dr. Chiu for many years. Always great service -- nice office, kind, caring and does a great job maintaining a natural look. Recovery from any procedure is always easy. I highly recommend Dr. Chiu for surgery, fillers, botox"
- J. /
RealSelf /
Sep 28, 2021
"Would Not Trust my Face to Any Other Plastic Surgeon! Dr. Chui is a perfectionist and artist. Very skilled and knowledgeable. He has a great bedside manner. His office manager Sara is always helpful and friendly. I had a face and neck lift. I had no pain during or after the surgery. Dr Chui surgical skills have given me my confidence back. The pictures tell say it all, what a difference."
- M.B. /
RealSelf /
Nov 23, 2021
"I Am Super Happy with This Practice. - I have seen Dr. Chiu for several years and have had both botox and fillers. I had been contemplating a lower lift for some time but held off; first because of the expense and also I thought it might look like I had surgery. I finally talked myself into the surgery and it was well worth the expense. I'm extremely happy with the results; I know he took at least ten years off of my face and neck without any visible signs. I have total confidence in Dr. Chiu and was very glad a friend recommended him. Sara is very accomodating and makes you feel so welcome."
- V /
RealSelf /
May 17, 2019
Previous
Next
After a consultation and the facelift procedure for the patient is decided on by both Dr. Chiu and his patient, a facelift surgery is performed as an outpatient procedure at an accredited hospital or surgical facility. Dr. Chiu will also discuss choice of anesthesia options: general anesthesia, IV sedation, or local anesthesia. Dr. Chiu is very careful and particular with incision design and placement, and he takes extra care with the incisions during the surgery so they heal rapidly and leave unnoticeable, if not invisible, scars. The underlying tissue and muscles are lifted and tightened to create natural appearing, long-term results. The skin is repositioned and re-draped for a smooth, natural appearance, so as to not create any obvious signs of surgery. In order to thoroughly address these aging changes and sagging in the most meticulous and natural way, facelift surgery typically takes around 3-5 hours to complete.
While it's normal to experience pain and discomfort after a facelift procedure, Dr. Chiu's specialized approach to facelift surgery is unique in many ways, and he is well known for delivering the most natural appearing surgical results with minimal recovery. He is able to minimize any pain and discomfort for his patients, and he also minimizes swelling and bruising, although you should have the expectation of having some swelling and bruising after surgery. After a facelift, a dressing will be placed over the surgical site and it will be replaced during the initial follow-up visit. After about 2 weeks, most patients can resume normal activities, and are already able to notice the dramatic and natural results of the surgery. While facelifts provide long-term rejuvenation and results, the face and neck will continue to naturally age. However, a patient will continue to look about 10 years younger as compared to if he or she had never had the surgery.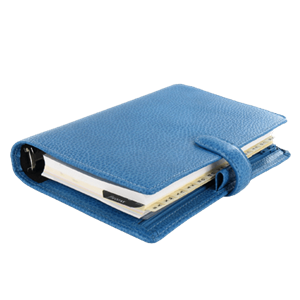 You can turn back the hands of time successfully with a facelift surgery. Our facelift surgery can address all the tell-tale signs of aging, such as lines, wrinkles, and saggy skin. Not only will you look years younger, but you'll also feel better about yourself. Give our Pittsburgh, PA office a call today to inquire about a facelift.
Related Procedures