About Revision Rhinoplasty
Revision rhinoplasty involves repositioning and reconstructing the cartilage, bone, and soft tissue of the nose to achieve greater facial symmetry and aesthetic harmony after a rhinoplasty has been performed previously. Surgery of the nose to improve the function of the nose and to improve breathing can be performed in conjunction with a cosmetic rhinoplasty. Our Pittsburgh, PA revision rhinoplasty specialist and double board-certified plastic surgeon, Dr. Robert Chiu, is uniquely qualified to help correct some of the most complicated and challenging problems with the nose. These patients, who have already had rhinoplasty surgery elsewhere, are seeking improvement to their initial results. Dr. Chiu uses his skill as an artist and experience as a facial plastic surgeon to shape the nose to fit the face, rather than make it appear artificial. Our patients at Today's Cosmetic Surgery benefit from how Dr. Chiu is able to create a nose that is both functional and aesthetically pleasing.
The best candidates for revision rhinoplasty:
Have had one or more previous nose surgeries with undesirable results
Looking to improve further on previous rhinoplasty
Have problems with form and/or function
Have realistic expectations and understands complexity of revision rhinoplasty
Desire a long-term solution
Desire a natural look
Revision Rhinoplasty Reviews
"20 Year Old Revision Rhinoplasy - Pittsburgh, PA - Dr. Chiu took much time with me, and answered all of my questions throughout the entire process. His follow-up care is thorough and never rushed. I can't say enough about my positive experience with Dr. Chiu and Sara...I am so pleased and lucky to have met them!"
- S. /
RealSelf /
Jul 16, 2014
"simply the best - My daughter had 2 nosejobs by the same doctor 8 years ago. We had been searching for the right doctor to repair the damage from the 2 previous surgeries. Dr Chiu came highly recommended to me and I am so glad that we went to see him. He's absolutely the best! most brilliant surgeon. My daughter looks absolutely perfect now. We can't be more pleased with her new nose. Thank you Dr Chiu!"
- Anonymous /
Vitals /
May 14, 2012
Previous
Next
Since revision surgery follows one or more previous nose surgeries, a patient needs to understand that this surgery is more complex and technically difficult. In some cases, patients may have had multiple prior nose surgeries, which significantly alters the aesthetic appearance and function of the nose. Anatomically, the nose naturally consists of various layers of tissue planes that are dissected during nasal surgery. Going into a revision surgery, these planes may be nonexistent, and this may affect the length of your surgery, as Dr. Chiu meticulously addresses it. In many cases, grafts will need to be used to replenish the structure. While the open and closed rhinoplasty techniques are both used, the open technique is typically used for more complicated revision surgery cases. With open rhinoplasty, a small incision will be made on the underside of the nose between the nostrils to allow our surgeon better access to various parts of the nose. Closed rhinoplasty involves incisions that are made inside of the nostrils and are reserved for less complicated surgeries.
Depending on the complexity, a revision surgery can typically take longer than primary rhinoplasty surgery. Similar to primary nasal surgery, There will be multiple follow-up appointments to check the progress of the nose. As with all of Dr. Chiu's rhinoplasty surgeries, pain and bruising is minimized. And as a specialist in minimal downtime, Dr. Chiu performs his revision nose surgeries with the goal of reducing the amount of time you will see visible swelling following surgery, although swelling should be expected for many months after surgery, as the healing process takes place. Results from revision surgery can vary greatly due to a number of factors, such as how complicated the surgery was and the previous condition of the nose. Most patients should be able to notice a marked improvement in their nose sometime in the first year.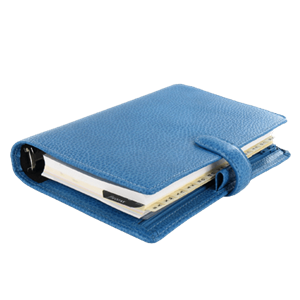 There are many aspects to consider when choosing to have revision surgery, not the least is to choose a plastic surgeon who specializes in the face and routinely performs rhinoplasty and revision rhinoplasty. It's critical to have a thorough consultation, and our highly skilled plastic surgeon Dr. Chiu will spend time to make sure all of your concerns are addressed and your questions answered. Please contact our office today to schedule a consultation.
Related Procedures