During cosmetic rhinoplasty consultation, functional concerns are commonly discussed. Septoplasty, repair of nasal valve collapse, and turbinate reduction are functional nose procedures performed by our board-certified facial plastic surgeon, Dr. Robert Chiu, to help correct obstructive breathing, while addressing cosmetic issues. If a patient has a deviated septum, then a septoplasty is often the appropriate next step. After meeting with the patient in a private consultation at Today's Cosmetic Surgery in Pittsburgh, PA, Dr. Chiu may propose to reestablish and improve the nasal airway by correcting the crooked passageway and/or strengthening your nasal valves/sides of the nose. After cosmetic and functional rhinoplasty, patients can expect to experience not only cosmetic improvements but also easier breathing.
The best candidates for septoplasty surgery:
Have a deviated or crooked septum caused by genetics, birth defect, previous nose surgery, or trauma
Have breathing or snoring issues
Desire a long-term solution
Desire a natural look
Septoplasty Reviews
"I have been going to dr Chiu for a year now and at 46 I feel better about myself than ever!! I had my lips done, filler and Botox . All done with perfection!! I have suffered with a deviated septum and not being able to breath for years. Was just afraid to ever have it fixed . Dr Chiu changed all that and since I've never really loved my nose I decided to have that changed too. I'm writing this the day after my surgery . Want everyone to know in the hands of the right doctor there is nothing to fear! Dr Chiu is a genius! I have no bruising and no pain. One visit to his office and you instantly feel comfortable !! Dr Chiu is the best!!!"
- Anonymous /
RateMDs /
Nov 03, 2012
"Best Decision Ever. I'm so glad I chose Dr. Chiu - Best decision of my life!! I wanted a nose job for as long as I could remember. After breaking my nose a few times playing sports, I finally decided to go to a surgeon and get my nose fixed. I'm so glad I chose Dr. Chiu! He was realistic, kind, and achieved everything we discussed. He even gave out his phone number incase I had a problem during recovery. The surgery itself was relatively painless, and I barely had any bruising or swelling. I'm now six months out of my surgery, and I am obsessed with the results. I couldn't recommend Dr. Chiu more!"
- K. /
RealSelf /
Dec 28, 2020
"BLUF: Dr. Chiu is a brilliant surgeon. If you want natural-looking results, he is your doctor! When I was considering rhinoplasty seriously a couple of years ago it took me a while to find a surgeon I could trust and had the right credentials. I went to three surgeons, including Dr. Chiu, and found him to be the best fit. Dr. Chiu is incredibly realistic when it comes to bringing harmony to the face and took the time to explain what would work the best not only aesthetically but also for my overall health. For rhinoplasty, you want to look good but still be able to breathe normally. Rhinoplasty is his speciality and after having this procedure done by Dr. Chiu I would highly recommend him to anyone seeking this procedure. He considered my total facial structure in his renderings to give me an idea what my new nose would look like. Our goal was to take the focus away from my nose; I no longer wanted that feature to be where everyone's eyes were drawn. Dr. Chiu does his surgeries at Upper St. Clair hospital and only has the best surgical staff working with him. I was well taken care of and was in surgery for approximately four hours. Following surgery, I was released to go home to recover. I was expecting some discomfort the first night; however, my discomfort was not from any pain but from having to sleep upright. I prescribed some pain medication but I never needed it. I suffered from ZERO bruising! Most post-op photos show significant bruising from rhinoplasty, but I did not have a single one. I was swollen, puffy, and a tad stiff for a while following the procedure but experiencing no pain. I was able to return to work less than 7 days following the procedure and very few people were able to tell I had something done due to lack of bruising. It took about one year for the results of the surgery to settle in, and Dr. Chiu did emphasize that would indeed be the case. It has been 13 months at the time of this post, and I couldn't be happier with my new nose! It fits the rest of my face, I have full functionality (no issues breathing), and you cannot see the small incision at all. Dr. Chiu is incredibly thorough and highly skilled. What I respect most about him and his practice, though, is that he gives you realistic expectations and explains the why/how to his methods. If you are seeking natural and harmonizing results for your looks, Dr. Chiu should absolutely be at the top of your list! I also want to point out that Sara is wonderful! She makes sure you have every piece of information you could possibly need from scheduling, financing, and answers all questions promptly. I am so glad to have chosen to trust Dr. Chiu and Sara with my face! I will be a lifelong customer as I continue through life and the aging process."
- E.C. /
Google /
Mar 21, 2021
Previous
Next
Septoplasty is generally an outpatient procedure and can be performed under general anesthesia, twilight sedation, or local anesthesia. This surgery requires no external incisions since our plastic surgeon will lift and separate the tissue that covers the septum. This allows our surgeon clear access to the various nasal structures. The damaged structures will be reshaped, while not affecting the overall shape of the nose. The internal incisions will be stitched closed afterward. The surgical procedure lasts typically between 1 – 1.5 hours. Septoplasty and/or turbinate reductioncan also be combined with cosmetic rhinoplasty surgery if functional issues need to be addressed.
Following septoplasty surgery, there's little pain, discomfort, swelling, or bruising. Most patients can return to their normal activities within a week. The patient should notice improved breathing soon after the surgery, which should continue to improve in the weeks and months following surgery.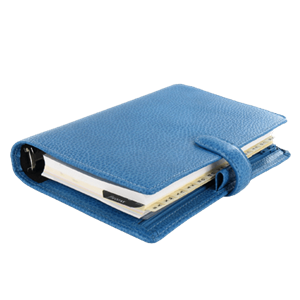 Breathing freely and sleeping well without nasal blockage should be natural occurrences. Unfortunately, a deviated or crooked septum can prevent proper airflow, which can have unwanted consequences. With a successful septoplasty, patients can breathe normally. To learn more about this surgery, give us a call today to set up a consultation.
Related Procedures