Droopy eyelids or eyelid bags/puffiness can make patients look older, tired, or appear more serious than they would like. Certain eyelid conditions like eyelid ptosis can also affect eyelid function. At Today's Cosmetic Surgery, patients consult with our double board-certified plastic surgeon, Dr. Robert Chiu to determine if they are candidates for a blepharoplasty procedure, which removes excess skin around the upper and/or lower lids. The procedure also tightens and contours the overall eye area to achieve a more refreshed overall look. During a consultation for an eyelid lift with Dr. Chiu in Pittsburgh, PA, he will evaluate each patient's condition, their unique concerns, and goals, and determine whether there are special considerations and/or recommended approaches to ensure successful blepharoplasty results. Eyelid surgery has tremendous benefits when performed alone, but depending on the evaluation and examination, patients may also be a candidate for a combination of procedures, such as a facelift, browlift, or laser skin resurfacing, to achieve even better results and further rejuvenation.
The best candidates for eyelid surgery:
Have eyelid sagging that causes them to look aged and older
Desire a more refreshed, rejuvenated appearance
Have droopy, down-turned eyelids as a result of aging or genetics
Have bags and/or excess/crepy skin under the eyes
Desire a more refreshed, rejuvenated appearance
Desire a natural look
Have eyelid ptosis (droopy eyelids), which can be repaired at the time of blepharoplasty
Blepharoplasty Reviews
"Dr Chiu is the best! I have had consultations with several other doctors in the area. I decided to have my eyes done by him. I am so thankful that I found this doctor. I have been getting so many compliments everywhere I go and I have never felt so good about myself."
- Anonymous /
Vitals /
Nov 08, 2011
"I trust Dr. Chiu with my face! He did my eyelids 4.5 years ago and has been treating me with Botox since then. Sara looks out for my best interest and is an integral part of the whole Dr. Chiu experience."
- Anonymous /
RateMDs /
Oct 23, 2015
"I had my eyelid lift, facelift & liposuction of my neck done many years ago by Dr Chiu. Best decision I ever made. It's been almost 10 years and I still look great. I still see Dr Chiu couple of times/yr for Botox. I wouldn't trust anyone else w/my face."
- Anonymous /
RateMDs /
Nov 09, 2015
"I had a partial facelift by Dr. Chiu last year and am delighted with the results. My drooping eyelids made me look older and I was starting to get wrinkles at the corners of my mouth and chin. I now have youthful looking eyes and no lines on my lower face. The lower face lift smoothed the entire area and slimmed my face, taking years off my appearance. I now get fillers and botox which contributes to the improvement. I think Dr. Chiu's fees are very reasonable compared to other areas. I was especially impressed by the comments of the nurses at the hospital who told me that if they could do what I was doing Dr. Chiu would be their choice out of the many plastic surgeons who operate there because of his thoroughness and time spent on each patient. I don't think there could be a higher compliment than that!"
- Anonymous /
RateMDs /
Jan 01, 2016
"I could not be more pleased with the outcome of my upper and lower blepharoplasty. Dr. Chiu and Sarah were wonderful."
- Anonymous /
RateMDs /
Nov 11, 2016
Previous
Next
In upper eyelid (blepharoplasty) surgery, the incision is designed to follow the natural upper lid crease, and this keeps the resulting scars as invisible as possible along these natural folds. Excess skin, muscle, and fat are removed, depending on each individual situation. Dr. Chiu uses a meticulous suturing technique to close the incisions, minimizing the visibility of any scar and enabling a speedy recovery. Patients can return to work in as little as a few days, and swelling and bruising are usually resolved in 7-10 days. Most normal activities can be resumed after two weeks. In lower eyelid (blepharoplasty) surgery, the incision is usually hidden under the lash line and laterally in the smile creases of the lower lid. Excess fat, muscle, and/or skin are then conservatively removed, trimmed, or repositioned. Occasionally, when lower eyelid bags are primarily due to excess fat, a transconjunctival blepharoplasty may be utilized, where the incision is made on the inside of the lower eyelid. At two weeks, most normal activities can gradually be resumed. Dr.Chiu's outpatient Blepharoplasty procedure usually takes from 1 - 2 hours, and slightly longer if droopy eyelid repair and/or multiple lid surgery are performed in the same setting.
With proper evaluation, diagnosis, and targeted cosmetic plastic surgery, results from eyelid surgery (blepharoplasty) generally make you appear at least 10 - 15 years younger, and results last even longer. Dr. Chiu believes that maintaining an aesthetically pleasing eyelid/eyebrow complex is crucial to maintaining a youthful, refreshed overall appearance. Eyelid surgery has tremendous ability to rejuvenate patients and offer a much more youthful appearance. Over time, some patients elect to have a revision eyelid surgery to preserve and enhance their results as long as possible.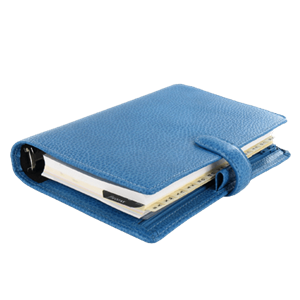 No longer do you need to allow your eyes to age you beyond your years. Not only can you look younger and more revitalized, but recreating a refreshed eyelid/eye also rejuvenates your face overall. When you're ready to transform your eyes and overall appearance, please feel free to give us a call to set up a consultation to learn more about eyelid surgery.
Related Procedures