With age, a patient's face can become thinner and hollow out, causing their facial features to appear gaunt or flat. Cheek implants made of a silicone material can help correct and recontour the shape of the face, by adding volume and structure. Our board-certified plastic surgeon, Dr. Robert Chiu, offers cheek implants and augmentation surgery to his patients in order to give them a more youthful and full cheek/facial appearance. Silicone implants are an effective way to address the lack of facial volume, or injectable fillers can also be an option for patients seeking a nonsurgical alternative. A consultation at Today's Cosmetic Surgery in Pittsburgh, PA will help determine the best option for each patient.
The best candidates for cheek implant surgery:
Have naturally flat cheeks
Have flat cheeks as a result of aging
Have flat cheeks as a result of significant weight loss
Desire a fuller cheek look
Desire a longer-term solution as compared to facial fillers or fat transfer
Cheek Implants Reviews
"I wanted to write a review of a doctor that I am completely happy with, and hopefully it can help other people looking to find a good doctor. I've had work done in the past that didn't go so well. And my weight has gone up. I have to work on the weight, though I didn't see the same person in the mirror. And I want to look young. I will say that Dr Chiu is a very natural doctor. If you want the 90s look, this is not your guy. The last time that I went in, I had Botox and filler in my cheeks. He does a great job with Botox and Dysport. You will have movement in your eyebrows, Ofcourse no wrinkles. I wanted to get a little boost in my cheeks, and Dr Chiu made my face look so symmetrical. And the interesting thing that happened is that my nose looks straight. I've also had my lips done once in my lifetime, and that was with Dr Chiu. I had so many compliments on them, it was lovely. And from the time that I started seeing this plastic surgeon, I've had a number of compliments on my face. In addition, I have/had a bad keloid on my back. We are working on it with the Fraxel lazer. We noticed that it is helping, and that was just with one treatment. I have a few more things that I've like to do, though it's up keep at this point. In addition, Dr Chiu is an incredibly nice man and you know that he genuinely cares that you are happy with your results. His receptionist is also a very sweet lady, and it's always a pleasure to see Sarah."
- M.M. /
Google /
Feb 03, 2019
Previous
Next
Since this is an outpatient surgery, patients will be under general anesthesia at an accredited surgical facility for about one hour. An incision will be carefully made and hidden in the mouth between the cheek and upper gums. A pocket will be created over the cheekbone after the soft cheek tissue has been properly elevated. Then, the desired medical-grade implant will be placed and secured in the created pocket for both cheeks, and the incisions closed.
After cheek implant surgery, patients should expect some level of swelling, numbness, and variable bruising in the treatment area. Normal activities, such as going to work, can usually be resumed within a week. Strenuous exercise should be avoided for the first few weeks after surgery. As the swelling resolves, the patient can expect to see the benefits of the surgery over the following few months. Cheek implants have a strong safety record and offer the distinct advantage of being a permanent solution versus other options available to augment the cheeks/midface area. While cheek implants do provide longer-term benefits, a patient's face will change due to the aging process, which could impact the look of the implants over time.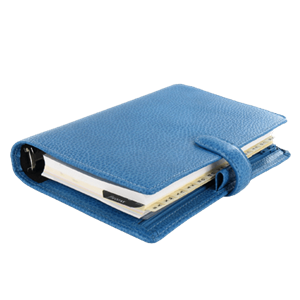 Get Full, Beautiful Cheeks
Transform your cheeks, your face, and your entire appearance with quality cheek implants. We look forward to helping you regain that youthful, full cheek look that you desire. Give us a call today to schedule a consultation.
Related Procedures