Radiesse is composed of calcium hydroxyapatite, a natural substance taken from the body's bones and skin. When injected into the skin, Radiesse ignites the body's collagen production, causing it to produce more rapidly in the injected areas. This allows the skin to be strengthened and more volume to be added to places that are affected by wrinkles, lines, or other cosmetic issues.
Our double board-certified plastic surgeon, Dr. Robert Chiu, offers Radiesse to his patients at Today's Cosmetic Surgery to help fill out their facial appearance. He accomplishes this by adding extra volume, as well as smoothing out any wrinkles or lines that may occur due to aging. The result is a better-contoured appearance that has an overall youthful look. We invite our Pittsburgh, PA patients to schedule a consult to learn more about Radiesse and the benefits of injectable wrinkle fillers.
The best candidates for Radiesse:
Have moderate to severe lines, wrinkles, and folds near the mouth and between the mouth and nose
Have age-related volume loss in the cheeks
Desire long-term results
Desire natural-looking results
Reviews
"I've had nothing but great experiences at Today's Cosmetic Surgey. Dr. Chiu and Sara are professional, compassionate, and experts at what they do. I have been getting Juvederm injections in my lips there for almost 2 years. My lips ALWAYS look amazing, natural, and just the right amount of full. I was very nervous when I went in for my first time because there are so many horror stories of lip injections. However, my lips have exceeded my expectations every time and Dr. Chiu is truly an artist. I would recommend him to anyone!"
- C.P. /
Google /
Nov 19, 2017
"I Am Super Happy with This Practice. - I have seen Dr. Chiu for several years and have had both botox and fillers. I had been contemplating a lower lift for some time but held off; first because of the expense and also I thought it might look like I had surgery. I finally talked myself into the surgery and it was well worth the expense. I'm extremely happy with the results; I know he took at least ten years off of my face and neck without any visible signs. I have total confidence in Dr. Chiu and was very glad a friend recommended him. Sara is very accomodating and makes you feel so welcome."
- V /
RealSelf /
May 17, 2019
"We (twins) got lip fillers from Dr. Chiu and we are extyhappy with how they turned out! They look very natural and smooth just how we wanted. He takes great pride in his work and we would definitely recommend him to anyone we know!!"
- S.A. /
Google /
Feb 01, 2019
"BLUF: Dr. Chiu is a brilliant surgeon. If you want natural-looking results, he is your doctor! When I was considering rhinoplasty seriously a couple of years ago it took me a while to find a surgeon I could trust and had the right credentials. I went to three surgeons, including Dr. Chiu, and found him to be the best fit. Dr. Chiu is incredibly realistic when it comes to bringing harmony to the face and took the time to explain what would work the best not only aesthetically but also for my overall health. For rhinoplasty, you want to look good but still be able to breathe normally. Rhinoplasty is his speciality and after having this procedure done by Dr. Chiu I would highly recommend him to anyone seeking this procedure. He considered my total facial structure in his renderings to give me an idea what my new nose would look like. Our goal was to take the focus away from my nose; I no longer wanted that feature to be where everyone's eyes were drawn. Dr. Chiu does his surgeries at Upper St. Clair hospital and only has the best surgical staff working with him. I was well taken care of and was in surgery for approximately four hours. Following surgery, I was released to go home to recover. I was expecting some discomfort the first night; however, my discomfort was not from any pain but from having to sleep upright. I prescribed some pain medication but I never needed it. I suffered from ZERO bruising! Most post-op photos show significant bruising from rhinoplasty, but I did not have a single one. I was swollen, puffy, and a tad stiff for a while following the procedure but experiencing no pain. I was able to return to work less than 7 days following the procedure and very few people were able to tell I had something done due to lack of bruising. It took about one year for the results of the surgery to settle in, and Dr. Chiu did emphasize that would indeed be the case. It has been 13 months at the time of this post, and I couldn't be happier with my new nose! It fits the rest of my face, I have full functionality (no issues breathing), and you cannot see the small incision at all. Dr. Chiu is incredibly thorough and highly skilled. What I respect most about him and his practice, though, is that he gives you realistic expectations and explains the why/how to his methods. If you are seeking natural and harmonizing results for your looks, Dr. Chiu should absolutely be at the top of your list! I also want to point out that Sara is wonderful! She makes sure you have every piece of information you could possibly need from scheduling, financing, and answers all questions promptly. I am so glad to have chosen to trust Dr. Chiu and Sara with my face! I will be a lifelong customer as I continue through life and the aging process."
- E.C. /
Google /
Mar 21, 2021
"I had been unhappy with my aging face and neck for about 10 years. I consulted with a few plastic surgeons in Pittsburgh and finally decided on Dr. Chiu. I am thrilled with my lower face lift. I look far better than I ever imagined and totally natural. Sara works in the office and is also a sweet, kind professional. She assisted me with all my skin care questions after surgery.This is an important decision but do yourself a favor and consult with Dr. Chiu. You will never be sorry."
- L.L. /
Yelp /
Mar 12, 2021
Previous
Next
Before the treatment, Dr. Chiu will determine the appropriate dosage and area(s) to be treated for an individual patient. Radiesse will be injected using a fine needle. Since it's already mixed with Lidocaine (a numbing agent), additional numbing usually isn't needed but is provided depending on the patient's preference. A treatment takes around 30 minutes to complete. There's no downtime associated with Radiesse, and patients can return to their normal activities.
After a Radiesse treatment, patients can experience a sensation of numbness, redness, mild bruising, or itching. These side effects should subside within a day or two. Immediately after an injection, patients will notice a marked difference in smoother, more volumized, firmer skin with diminished lines, wrinkles, and folds. Results can last up to 1 year.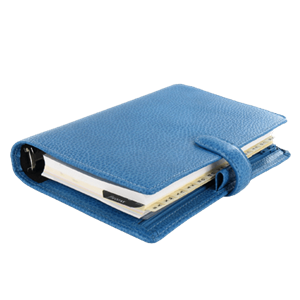 Radiant Skin with Radiesse
Radiant skin can be achieved after just a single treatment with Radiesse. Skin will look younger, fresher, and rejuvenated with diminished lines, wrinkles, and folds. Plus, the face can have its volume temporarily replenished. Learn more by contacting our Pittsburgh, PA office to schedule a consultation.
Related Procedures