Restylane is a Food and Drug Administration (FDA)-approved injectable filler that is composed of hyaluronic acid (HA), a substance that is naturally made in the body and is gradually absorbed in injection form. Restylane comes in a number of variations, and each one is able to uniquely incorporate into the skin to add volume, hydration, and smoothness. Our double board-certified plastic surgeon, Dr. Robert Chiu, administers Restylane injections for his Pittsburgh, PA patients who are looking for rejuvenated and more youthful skin in a noninvasive way. Restylane is commonly used around the nasolabial folds, the eyes, and even the lips to add needed volume and restoration to the skin. If patients are interested in learning more, they can schedule a consult at Today's Cosmetic Surgery.
The best candidates for Restylane:
Are over 21
Have moderate to severe lines, wrinkles, and folds near the mouth and between the mouth and nose
Have thin lips and desire fuller lips
Desire long-term results
Desire natural-looking results
Want to address the common and bothersome tear trough area/dark eye circles
Dr. Chiu at Today's Cosmetic Surgery is delighted to offer his Pittsburgh, PA patients all variations of the popular, FDA-approved wrinkle filler Restylane. Each variation is a powerful injectable designed to address specific cosmetic issues in patients in order to promote the most stunning results. Patients can discuss which variation would be the best option for them during a personalized consultation. We offer the following filler products:
Restylane Silk:
Restylane Silk is a filler that is injected into the lips and around the mouth to even out the skin and create more fullness in the lips.
Restylane Lyft:
Restylane Lift treats the smile lines that form around the mouth. It can also augment the cheeks for added facial volume.
Restylane Defyne:
Restylane Defyne uses both cross-linking and XpresHAn Technology™ to replenish some of the youthfulness in the facial skin. Defyne brings forth remarkable results in addressing deep dynamic wrinkles on the face.
Restylane Refyne:
Restylane Refyne is one of the newest wrinkle reduction treatments on the market, and it is able to soften entrenched marionette lines and nasolabial folds in the facial skin.
Restylane® Reviews
"Dr. Chiu is amazing. Very professional. He's extremely meticulous with an artistic eye. I loved my results . And Sarah made the experience perfect. I will definitely drive fifty miles to see them again."
- M.J. /
Google /
Nov 21, 2018
"We (twins) got lip fillers from Dr. Chiu and we are extyhappy with how they turned out! They look very natural and smooth just how we wanted. He takes great pride in his work and we would definitely recommend him to anyone we know!!"
- S.A. /
Google /
Feb 06, 2019
"If you want a doctor who will look at you and be honest on what you need but then honest at what you don't need, this is your guy. He is amazing and a complete professional. I had filler put in my nose 2 times (a year apart) and a little bit in my lips. They look and feel fabulous! I am so happy with the results and I would recommend Dr Chiu to anyone and everyone. His wife, Sara works with him in the office and she is such a sweetheart and a pleasure to deal with. A wonderful comforting environment. Go see Dr Chiu!"
- H.F. /
Google /
May 31, 2018
"I've never had anything but great experiences at Today's Cosmetic Surgery. Dr. Chiu is an artist and has never disappointed. I've been getting Juvederm injections in my lips from him for almost 2 years. My lips always look natural, full, and beautiful. I love going to Today's Cosmetic Surgery and I would recommend them to anyone. *I have attached pictures that I took a few hours after a procedure, so they are still a little swollen."
- K.P. /
Yelp /
Nov 27, 2017
"Less is more - We all get it at a certain age — the "L" between the eyebrows, the narrowing of the lips, the wrinkles in the forehead. For me, these are all signs of a life lived — laughing, crying, thinking and aging. But, there is also a time where you start to be asked if you are tired, when you simply aren't. I feared getting "work" done because I never wanted to erase the signs of life or look unnatura..."
- L. /
RealSelf /
Dec 07, 2017
Previous
Next
Restylane is administered as an in-office procedure and a numbing agent is already mixed in the formulation. Dr. Chiu will determine the amount of filler syringes that you will need. Restylane will be administered with a fine needle to fill in the lips or the folds between the nose and mouth. The treatment takes around 30 – 45 minutes to complete. There is no downtime after an injection--minor bruising can be usually covered with makeup.
After a Restylane treatment, patients may experience a temporary swelling, soreness and/or redness. Effects are immediate and can be quite long-lasting. For lip augmentation, the results can last around 6-12 months. When used to treat facial lines, wrinkles, and folds, Restylane can last up to 1 year.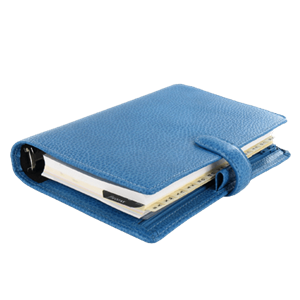 Replenish Skin with Restylane
Using Restylane is not only a great way to fill in unwanted lines and wrinkles, but also a great filler for lip augmentation and nonsurgical rhinoplasty. Results are immediate, long-lasting, and dramatic. With Restylane, you can beautify your appearance with top-of-the-line aesthetic injections. To learn more about this filler, please contact our Pittsburgh, PA office to set up a consultation.
Related Procedures